Will Writing in Singapore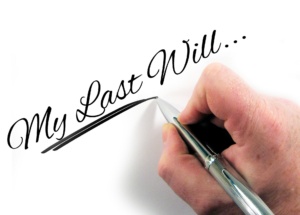 Most people assume that Will writing in Singapore is only meant for people who are rich and with significant assets to give away. This cannot be more wrong.
Will writing in Singapore is a responsibility, no matter who you are and how much you have, for you to ensure that your loved ones are well taken care of when you are not around.
For instance, Will writing in Singapore allows you to:
Give monies to family members who need help; and
Appoint a guardian to care for your minor children.
What is a Will?
A Will is a legal document for you to document your intentions for the distribution of your assets and care arrangements for your minor children (under the age of 21) upon your death.
Purpose of Making a Will
By making a Will, you will appoint a trusted person (executor) to manage your assets after your death. You will also be able to appoint a guardian to look after your children on your behalf, which is especially important if both parents pass away at the same time. If no guardian is appointed, your children may be placed in a home under the care of the Ministry of Family and Social Development.
Why is Will Writing in Singapore Important?
In the event that you did not make a Will, your assets will be distributed according to the Intestate Succession Act and the manner of distribution may not be in accordance to your intentions.
For instance, if you are married with children, 50% of your assets will go to your spouse and the other 50% to your children. This will mean that other loved ones such as your parents and siblings do not receive anything from your estate.
What Do You Need to Prepare?
Prior to proceeding to writing a Will, you are advised to think about:
The assets you can distribute under the Will. For instance, you cannot give away CPF monies with your Will.
How do you intend to distribute to your assets? Who will receive your assets and in what percentage will each beneficiary receive?
Where should you store your Will after you made your Will?
Who should you appoint to be the executor of your Will? Ideally, the appointed executor should be healthy and willing/ able to perform the duties of an executor. Under the law, you are able to appoint a beneficiary as an executor.
Who should you appoint to be the guardian(s) of your underaged children?
What will happen if one of your beneficiaries pass away before you?
Is it Necessary to Appoint a Lawyer for Will Writing in Singapore?
Theoretically, you do not require a lawyer to write your Will or witness your Will. However, there are certain benefits if you hire a lawyer for Will writing in Singapore.
Firstly, you are not likely to know the requirements of a valid Will and a lawyer will be able to advise on all requirements and ensure that the Will is valid.
Secondly, you may not be able to articulate your wishes clearly and concisely. An experienced lawyer will be able to accurately put your wishes into writing.
Thirdly, it does not cost a lot to hire a lawyer for Will writing services in Singapore. Our prices start from S$150 nett for a simple Will.
Contact us at +6598330314 (whatsapp) for more information.
Our price list can be found here.
Related articles can be found here